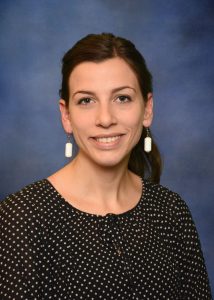 Hello everyone, my name is Whitney Kehl (pronounced like the vegetable, kale), and I am the current Graduate Specialist for the Margery Somers Foster Center. This summer I have been working on creating some original workshops for Rutgers students to participate in this Fall and I am very excited to see what type of engagement we get in them! These 3 workshops are a blend of presenting on certain information tools and discussing the use value they may hold for students in academic as well as personal life, while also giving artistic tutorials and providing an opportunity for students to express themselves creatively in multimedia. Blended into the conversations will be the topics of the politics of visuality, power systems within "free" digital technologies, differences in personal subjectivity, incidental blockages that happen during information sharing and knowledge production, as well as things like metadata, weeding library collections, self-promotion techniques and basic filming tips.   
I am a graduate student in the Rutgers School of Communication and Information, in the Master of Information program. My concentration is in Archives and Preservation and in the future I hope to work in as an archivist or a records manager, in a non-profit organization or government. My goal in creating these workshops was to blend instruction on information resources, with opportunities for communication and art creation for students. I have a background in the arts and art history, and when I was an undergraduate student working as a resident advisor, my supervisor used to tell us that our programs for residents could look and taste figuratively like cotton candy, but that we needed to disguise a nugget of education in the center of that, to try and pass along to the students. I am thrilled to have the opportunity to do something similar with these workshops through the Margery Somers Foster Center. I hope participants will walk away with some tangible skills and ideas to reflect on, but ideally really enjoy themselves and feel inspired along the way.
Without further ado, here is the Fall 2020 Workshop lineup!
---
Exploring Google Street View: Learn Landscape Drawing with Virtual Mediation and Metadata 
Thursday, September 17, 2020, 7:00-8:15PM
Registration can be done here.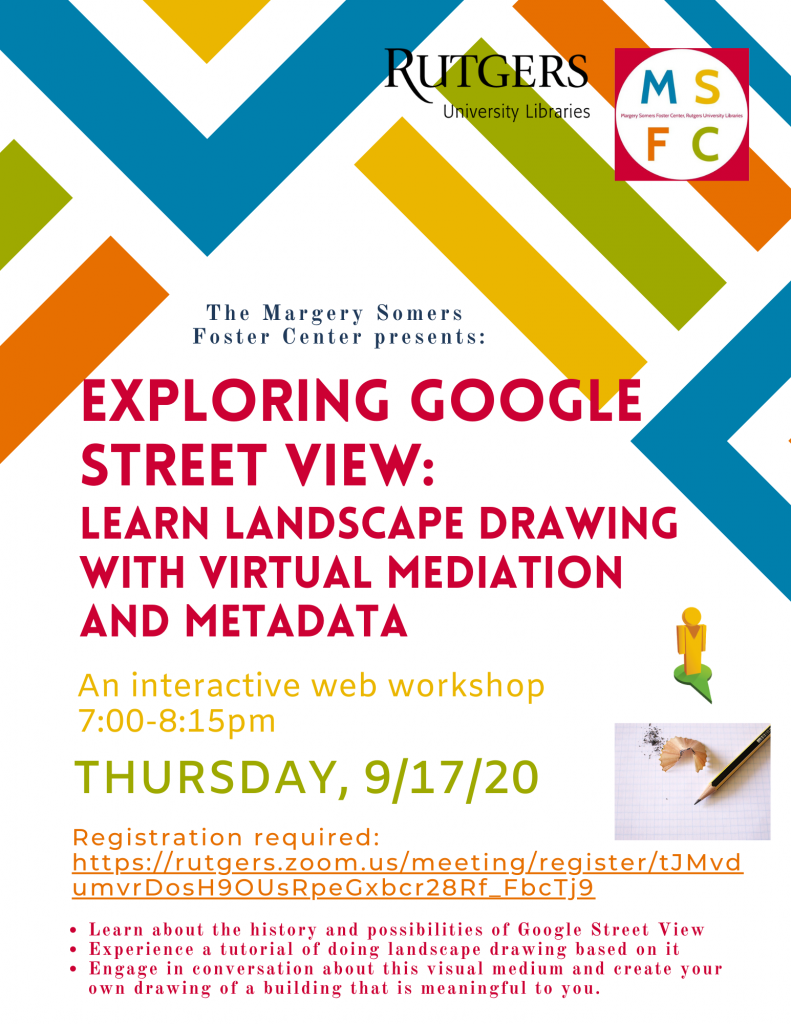 ---
"Weeding" Books and Creating Your Own Blackout Poetry
Thursday, October 15, 2020, 7:00-8:15PM
Registration can be done here.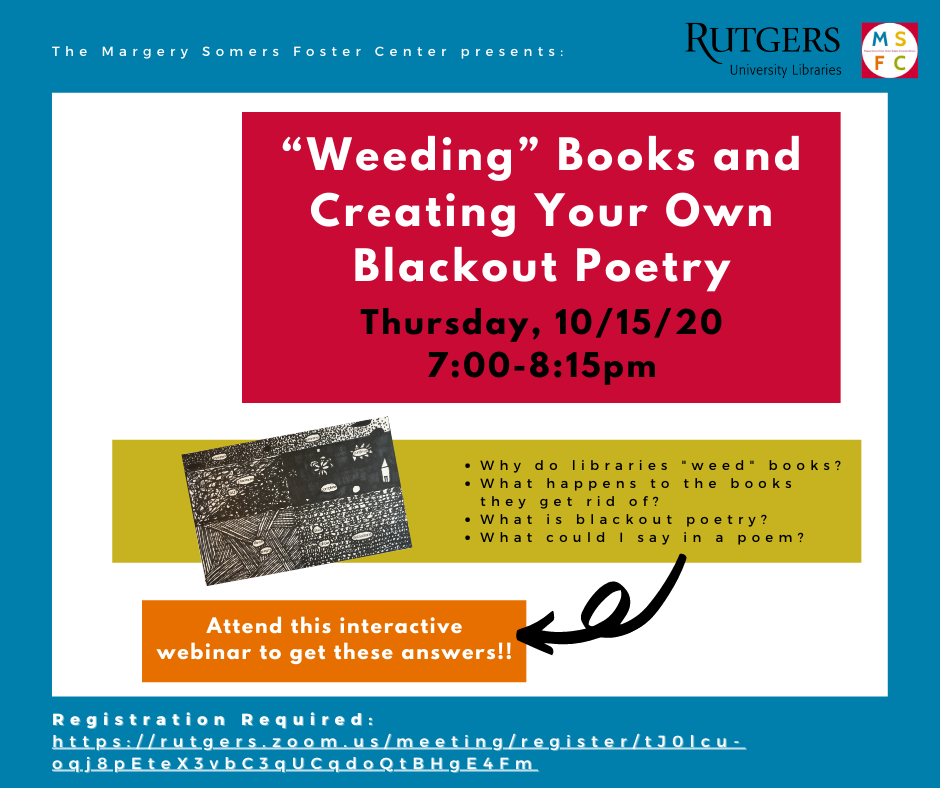 ---
Augmented Reality: Bring Your Resumé and other Projects to Life with Zappar
Thursday, November 12, 2020,  7:00-8:15PM
Registration can be done here.